so i am one half of the way through the christmases.
bryce gave me the computer about 3 weeks ago.
i followed up last week with his...
two pair toe-mittens- assisting in winter chacos wearing
one pair charcoal over the knee socks- for winter kilt wearing (don't worry. he has all ready ruled out the kilt, sock, chacos option for winter)
one set poaching pouches-for poaching eggs and so much more
one microplane medium ribbon grater- two words: goat cheese.
one tom petty 4 disc anthology and the new muse album- for the ears and the road
one set whiskey stones- for classy drinking
one gap green plaid button down shirt goodness- because i love a man in plaid
one frame- with a picture and a patch from the peddlers jamboree last memorial day weekend.
and he didn't see any of it coming.
and really enjoyed it all.
that is the best reward of giving a gift.
showing someone that you are listening.
that you know them.
last friday marked the start of bryce's family christmas/birthday/weekendfunfest.
bryce's oldest sister got here friday night.
and i went out with her and a good friend of hers.
first i took them to the r bar, which i had really been wanting to check out, to say hi to my pumpkin, sarah.
from there we went to the p&l.
that's right.
as you can imagine i drank a decent amount.
it helps that bryce's sister is a tall, thin, blonde with a wonderful smile.
i gladly accepted the drinks.
she also spent much of her night complimenting people about the most ridiculous things...like telling douche bags that their barb wire arm band tat "makes their guns look big"...she was hilarious.
it was douche tastic and full of lots of ridiculous dance moves and affliction shirts.
i had a really fun night.
when we got home we both soaked our feet in hot water.
i have not been out dancing in heels in quite some time.
poor toes.
the next day was christmas at bryce's grandma's.
his dad is one of 7? or maybe8?
they are fun and remind me of my mom's side.
this is quite a compliment if you are familiar with my relationship with my extended family.
they have two gift exchanges- one for the women and one for the men.
it is one of those deals where you can open something new or steal something someone else had all ready opened.
i had heard several conversations about these exchanges and it seemed like it would be quite the ordeal.
and it was.
and i really enjoyed it.
i ended up with pyrex bowls and measuring spoons.
both of which i was happy to have.
they are very sweet, fun people.
and they cuss and drink. always a plus to me.
there are siblings and cousins and aunts and uncles and second cousins of all ages that all have real relationships with each other.
i love family.
yesterday we celebrated birthdays.
all three of his nephews have birthdays in december, so we had cake and they opened presents.
tonight was christmas.
they were saying in a hotel, so we packed the car full of all the gifts (we had his other sister, who stayed back in seattle, gifts too-the vibe was full) and headed over.
they take turns as much as possible with the little ones, like my family does.
and for the first time in my life i found myself in the inner workings of a different family's christmas.
and it didn't feel strange at all.
tomorrow and wednesday i will be seeing some of my favorite friends.
both old and new.
and then on thursday we will pack the car again, this time with the dog, and head down to my parents.
there we will finish the last three.
happy holidays friends.
i look forward to the year end wrap up.
....my third year in review.
***after writing this i realized that year one was on myspace.
so i went out and grabbed it.
january 2, 2008
*sigh
the holidays....
what an interesting time.
friends home for the holidays.
second job.
four days in springfield.
adorable niece with an attitude.
my mama, my daddy, my sister and tony.
the let down of my cousin brooke and her fiance bobby not making it to springfield, meaning i won't get to touch her pregnant tummy.
go karts and four wheelers and our first christmas not at granny's.
finding out i am going to be an aunt again.
my dear dear nancy.
the loss of my two favorites.
finally getting to see my gretchypoo.
slumber party at holly's.
feeling like i just can't get it together.
crafts night with the girls. i never thought i would see a room full of my friends sewing and knitting and crocheting and making paper...but it happened and it will happen again.
justin- if you are reading this you are a fucking trooper!
new friends.
new years.
white people listening to a white band play hip hop and living it up.
dancing and drinking and a girl scout's promise to not cry at midnight that i almost kept.
erin biting my lip.
morgans loft, my home away from home.
movies. movies. movies.
friends and blankets and couches and tears and laughter and boxed wine and too many cigarettes to count.
regrets and dreams and hopes and fears and trying not to drown in it all.
and a fucking flat tire today.
happy new year friends.
to my sweet sweet baby boy-
i miss you everyday....so does bits.
so do a lot of people.
you were loved and you were happy and i am sad we only got 4 years together, but i wouldn't trade them for the world...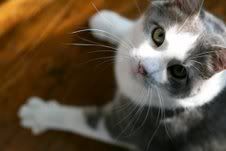 pics by momofoto